At Elko Speedway, we have a variety of summer jobs waiting for you! With starting wages at $11/hour, we boast higher wages than most local part-time work. Here at Elko we also provide a fun and exciting atmosphere to work in, even if you don't have any experience we will teach you. Apply today and join our team!
We are currently hiring cooks, cashiers, grill and fry people, bartenders, security, ticketing agents, mascot performers and more. Positions available on a daily basis, working during show times at Champions Drive-In Theater and on Saturdays at the race track. See you this summer!
Click here for application.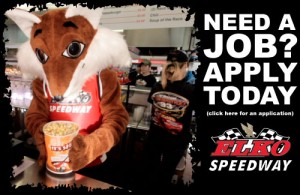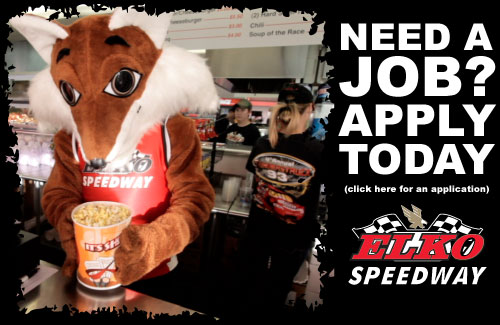 Send applications to:
info@elkospeedway