26350 France Ave., Elko New Market, MN 55020
(952) 461-7223
Open June 5, 2015 – September 5, 2015
Wednesday – Friday – Double Features
Gates open at 7:30pm – Movies start at dusk
$8 per adult – $5 per child (ages 4-12) ages 3 and under free
Saturday – 1 movie after the Races
"Come to the Race and Stay for the Movie"
Gates open at 5pm for Racing – Movie starts after the races
On Saturday race nights, ticket prices, which include the races and one movie, are $15/adult and $5/child (4-12) kids under 3 are always free. If you are joining us for just the movie on Saturday night after the races, after 8:00pm (subject to change) $8/adult and $5/child (4-12), again kids under 3 are free. Children must be accompanied by an adult.
Elko Drive-In Theater NOW ALLOWS TAILGATING!
Come early to get a good spot, play beanbag toss, volleyball and grill out in our designated picnic areas!
Directions: Elko Drive-In Theater is just a half hour south of downtown Minneapolis, one mile and a half west of I-35 at the Elko-New Market Exit 76.
Elko Racing & Entertainment
26350 France Avenue
Elko New Market, MN 55020
(952) 461-7223
Wednesday 08/05- Saturday 8/08
Playing 1st: (ONLY MOVIE PLAYING SATURDAY)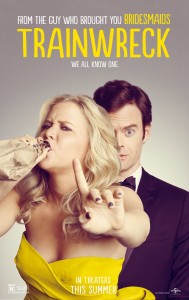 TRAINWRECK
Having thought that monogamy was never possible, a commitment-phobic career woman may have to face her fears when she meets a good guy.
Rated R
SOUTHPAW
Boxer Billy Hope turns to trainer Tick Willis to help him get his life back on track after losing his wife in a tragic accident and his daughter to child protection services.
Rated R
——————————————————————————————————————————————————————————————————————————————
Wednesday 08/12 – Saturday 8/15
Playing 1st: (ONLY MOVIE PLAYING SATURDAY)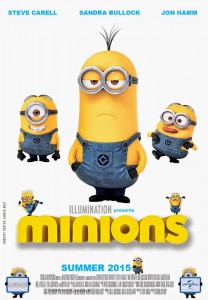 MINIONS
Minions Stuart, Kevin and Bob are recruited by Scarlet Overkill, a super-villain who, alongside her inventor husband Herb, hatches a plot to take over the world.
Rated PG
Playing 2nd: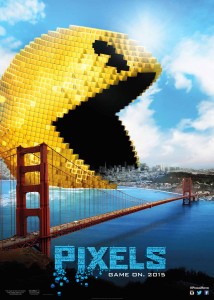 PIXELS
When aliens misinterpret video feeds of classic arcade games as a declaration of war, they attack the Earth in the form of the video games.
Rated PG-13
Food
Hamburger – $5.00
Cheeseburger – $6.00
Bacon Cheeseburger – $6.50
Hot Dog – $3.50
Chicken Strip Basket with Fries – $6.00
Cheese Curds – $6.00
French Fries – $3.00 with Cheese – $4.00
Pretzel with or without cheese $4.00
Nachos & Cheese $4.00
Small Popcorn $3.00
Large Popcorn $4.50
All Candy and Peanuts $3.00
Beverages
Gatorade or Rockstar $3.00
20oz. Bottled Soda or Water $3.00
Beer $4.00
Beer Bucket (5 beers) $16.00
Wine $5.50
(prices subject to change)
Elko Drive-In Theater
26350 France Avenue
Elko New Market, MN 55020