Visit us this summer
June 5th – Sept. 6th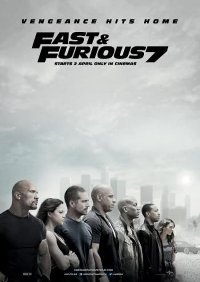 FAST & FURIOUS 7
Dominic and his crew thought they left the criminal mercenary life behind. They defeated an international terrorist named Owen Shaw and went their seperate ways. But now, Shaw's brother, Deckard Shaw is out killing the crew one by one for revenge. Worse, a Somalian terrorist called Jakarde, and a shady government official called "Mr. Nobody" are both competing to steal a computer terrorism program called God's Eye, that can turn any technological device into a weapon. Torretto must reconvene with his team to stop Shaw and retrieve the God's Eye program while caught in a power struggle between terrorist and the United States government.
Rated PG-13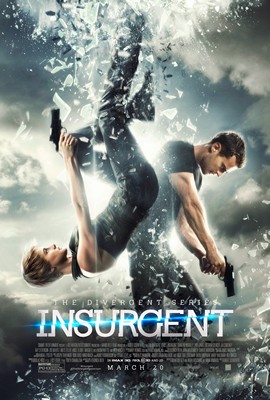 INSURGENT
Beatrice Prior must confront her inner demons and continue her fight against a powerful alliance which threatens to tear her society apart with the help from others on her side.
Rated PG-13
SPECIALS IN 2015
WED: CAR LOAD NIGHT $10 per car
THUR: 2 for 1 Night (Adult Admission)
FRI: FAMILY NIGHT – KIDS FREE!
SAT: RACING & MOVIES
Gates open at 7:30pm each night, except on race nights. Tickets cost $8.00 per adult and $5.00 for children (ages 4-12), ages 3 and under are free. Children must be accompanied by an adult. On Saturday nights, after races, ONE movie will be included with a race ticket – after 9:15pm on race nights adults will be $8.00 and children $5.00. Please plan accordingly. On Saturdays we suggest you "Come for the race and stay for the movie."

Directions: Elko Drive-In Theater is just a half hour south of downtown Minneapolis, one mile and a half west of I-35 at the Elko-New Market Exit 76.
Elko Racing & Entertainment
26350 France Avenue
Elko New Market, MN 55020
(952) 461-7223

Food
Hamburger – $5.00
Cheeseburger – $6.00
Bacon Cheeseburger – $6.00
Hot Dog – $3.50
Chicken Strip Basket with Fries – $6.00
Cheese Curds – $6.00
French Fries – $3.00 with Cheese – $4.00
Pretzel with or without cheese $4.00
Nachos & Cheese $4.00
Small Popcorn $3.00
Large Popcorn $4.50
All Candy and Peanuts $3.00
Beverages
Slushies $4.00
Hot Drinks (Coffee, Hot Chocolate, Cappuccino) $3.00
Gatorade or Rockstar $3.00
Bottled Water $3.00
32oz. Fountain Soda $3.00
Beer/Beer Specialty $4.00
Beer Bucket (5 beers) $16.00
Wine $5.50
(prices subject to change)
Elko Drive-In Theater
26350 France Avenue
Elko New Market, MN 55020